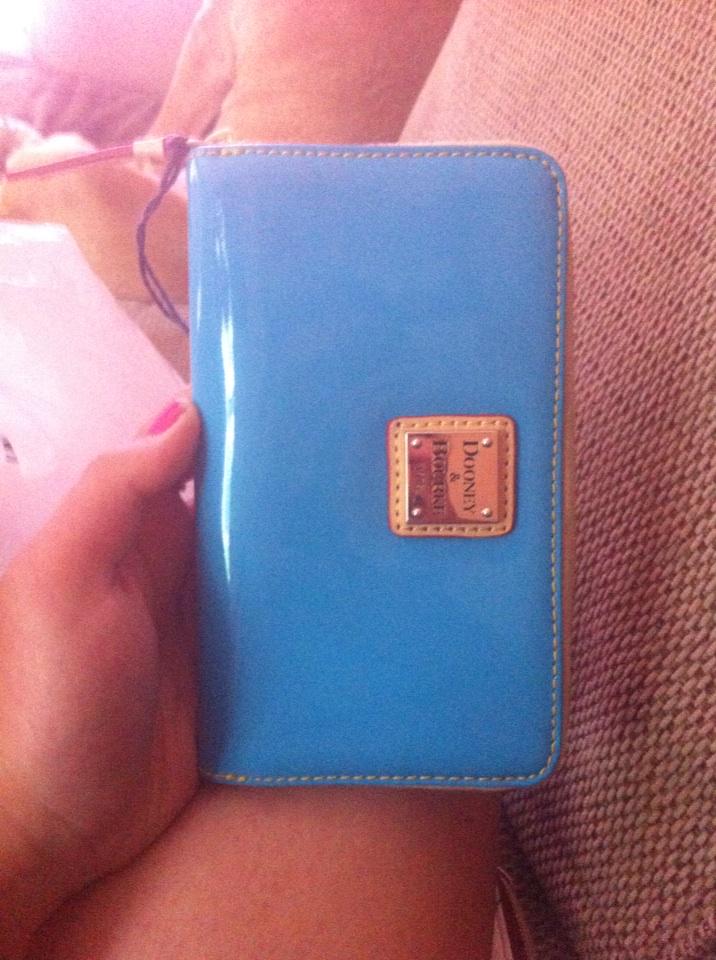 I'm a shopaholic, through and through. I always say "This time, I'm really going to save my money." Then I don't. It's usually because I go to TJ Maxx or Marshall's and find some outstanding "I've got to have it" item. Such as the wallet featured above.
That wallet was an impulse buy. Well kind of. I've had my eye on it for a while. I'm a huge fan of the smartphone wallets by Dooney and Bourke. They usually go for $108-118 a piece. Last December I got the one featured below for $59.99 at Marshall's (My cousin had given me a giftcard) However, a few weeks later the one above appeared, and I wanted it more than anything. But since it was close to $80, I was hesitant.
Finally, a few days ago I decided to get a new power bank. I had one before hand, but it started to not be able to hold a charge longer than one use. So, I went to Marshalls. So, I decided to look around and stumble across the following: soap, macaroons (my favorite), and a t-shirt that I liked. Then, I saw this wallet. It was on clearance. I
knew
I had to get it or I would regret it instantly. (Once you have that feeling, the deal is closed.) So much for saving my money right.
At the end of the day, I don't regret buying the wallet. But, I do wish I had more willpower to save money.
Tell me, how do you all save money? Let me know in the comments below!